Hey, hey! How about some
Friday 5
? I have some free time, so lets burn a bit!
1. What goes into your coffee or tea?
Usually nothing. Black coffee and straight tea are good to me. Sometimes, with a bit of milk and sugar though, I find them more comforting or something.
2. What goes into a good omelet?
At the least cheese is wonderful. For some omelet magic I wouldn't mind cheese, bacon, onions, and peppers. My mouth is watering a little bit, I have to admit. Must be lunchtime.
3. What goes into your ears on a good morning?
A good morning means NOT waking up to my cell phone alarm. On a good morning what goes into my ears is maybe just the sound of birds or children at play. Something lovely and life affirming will do :-)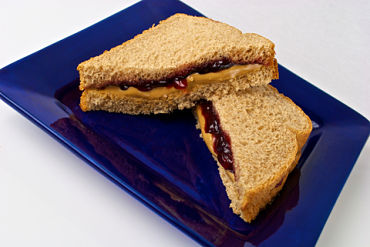 4.What goes into a healthy but yummy lunch?
Hmmm...healthy but yummy. Could peanut butter and jelly be considered healthy? It is really one of my favorite lunches. I love it with a glass of chocolate (fat free) milk!
5. What goes into a productive evening?
Making (or acquiring), eating, and cleaning up after dinner. Making sure homework is getting done. Maybe getting some face time with the kids if they are around. Some quality time watching some of my favorite shows. Getting all comfy for bed and then reading myself to sleep. Can't ask for much more than that...at least until DR gets back.
I hope you've all had a great week and are looking forward to a great weekend. It has been wonderful having this week off. I think I needed the time more than I could have guessed. A couple more days, then it's back in the saddle...but I won't get ahead of myself here! Going to enjoy me remaining time off for sure :-) Hope you'll stop by tomorrow and see what I can find to bring you some GAME in the Saturday Scavenger Shots!